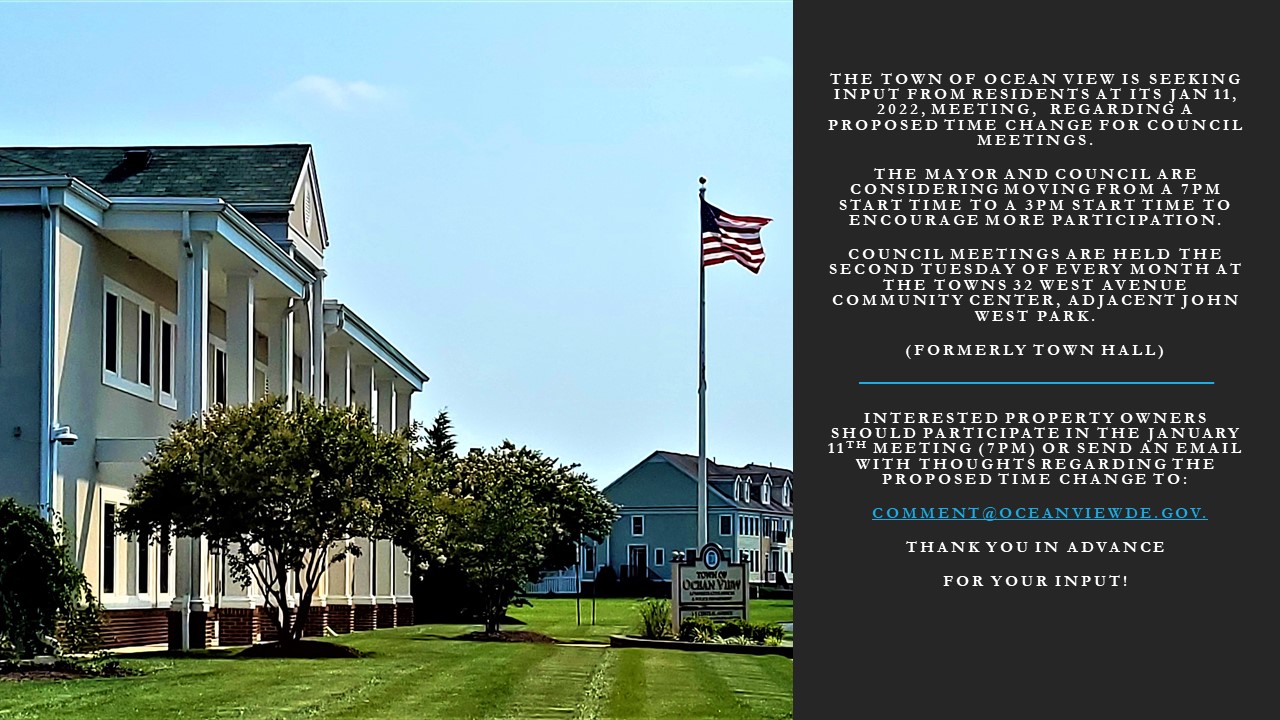 The Town of Ocean View is seeking input from residents at its January 11, 2022 meeting, regarding a proposed time change for Council Meetings. The Mayor and Council are considering moving from a 7pm start time to a 3pm start time to encourage more participation.. Council Meetings are typically held 7:00pm the second Tuesday of every month at 32 West Avenue. Interested property owners should participate in the January 11th meeting or send an email with their thoughts regarding the proposed time change to:
comment@oceanviewde.gov
. Please check website monthly as we navigate Covid-19 precautions. Thank you!