Chief's Welcome Message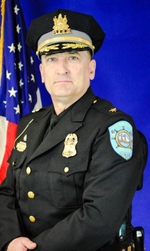 I would like to welcome you to the Ocean View Police Department's web page and to introduce myself. My name is Ken McLaughlin and I am the Chief of Police for the Town of Ocean View.
The Town of Ocean View prides itself on being one of Delaware's safest communities. I am honored to serve alongside the men and women of the Ocean View Police Department, where our people are our greatest resource. The dedication of our employees and volunteers helps us to provide outstanding service to our community. With the assistance of the members of our community, we strive to make Ocean View a wonderful place to live and a superior place to visit.